10 Ways To Share Your Content On Social Media
By Lauren Pinckney
Sometimes a little inspiration can get the creative juices flowing for your social media marketing efforts. Here are some innovative ways to help you break down that wall and get your social media content strategy moving!
1. Share your social media handles.
It sounds a bit redundant, but you have to have followers in order for people to see your updates. If you are really looking to jump up those followers, share your social media handles so that others can find and connect with you across multiple platforms.
No one will find you if that information is not easily located. Add them to your website, put them on your business cards and in your email signatures. The more times your handles are out there, the better the chance someone will click on them or look you up and follow you! This is how we share our handles on our website so that users can click and go directly to the corresponding platforms.

2. Weekly common hashtags to attract a larger audience.
As we discuss in [this article] (link to other hashtag article), hashtags are a great way to get users engaged with your content and to expand your reach. Some that are quite popular during the week include #marketingmonday, #motivationalmonday, #transformationtuesday, #throwbackthursday, just to name a few.
Using these types of hashtags helps build your social following while participating in the community of other users that use these hashtags. For a more complete list of hashtags to use filtered by day check out Thrive Hive's blog.
3. Use lists to get straight to the point.
People are usually short on time and even shorter on attention. Keep this in mind when crafting your content. Lists are a great way to get the point across and section it out so it doesn't appear as time-consuming or cumbersome to your users.
Lists draw the user in with the promise of helpful information, fast. Articles with the highest click-through rates are the ones that have simple titles, like "Top Ten Tips" or "5 Helpful Hints", etc. (Case in point: you reading this article right now.)
4. More infographics please!
Do you have any complex concepts to share, but don't know how to convey that information? Turn it into an infographic to make it more visually appealing!
Sometimes reading about a concept isn't nearly as clear as an infographic is in conveying the information you need. This type of media can be easily shared to multiple social media platforms due to the simplicity of the way the information is delivered. Here is an example of an infographic that we love that helps the use understand inbound marketing:
5. Video or caption contests for the win.
Have users submit videos on a subject or submit their ideas for a photo caption! It gets the users engaged and involved with your brand. Make sure you have something fun to give the person who wins. Sunglasses or other branded items would be a great prize, who doesn't love free stuff?
6. Use influencers wisely.
The term "influencer" refers to people that are well-known and influential on social media. Sometimes companies will organize a collaboration with influencers to push their brand or "takeover" their account.
These collabs are a great way to engage your audience, but make sure you use them properly. You are looking for quality influencers that are an authority on the topic, not just anyone!
7. Memes are everyone's friend.
Meme popularity has skyrocketed over the past couple years, so use them! Sharing content with a funny meme attached will draw people's attention. You can create your own or there are plenty of websites that you can go to to find generated ones.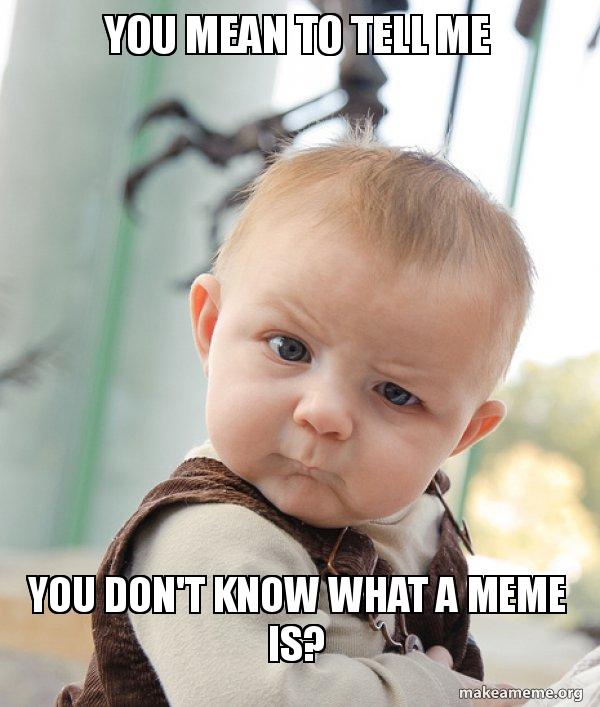 8. Ask questions.
Asking questions encourages engagement from your users. People will give their opinion if asked, so ask them for help with decisions.
You can also have users ask questions about the topic of your post, opening lines of communication between you and your site visitors. It can even be as simple as posting a picture and asking people to guess where that picture was taken.
9. Go behind the scenes.
Show the users a little bit of what happens behind the scenes. It could be the process of developing a product, an estimate, whatever it is that not everyone sees on a daily basis. You can even post pictures of yourself, other employees, or the work office area. People like to connect with real people, not brands and companies.
10. Share your blog entries.
One of the most important things you can do is to share your blog entries to your social media. They will drive traffic directly to your website and engage users. Make sure that the social media post is interesting and intriguing enough to get those followers that view the post to click on it to continue reading.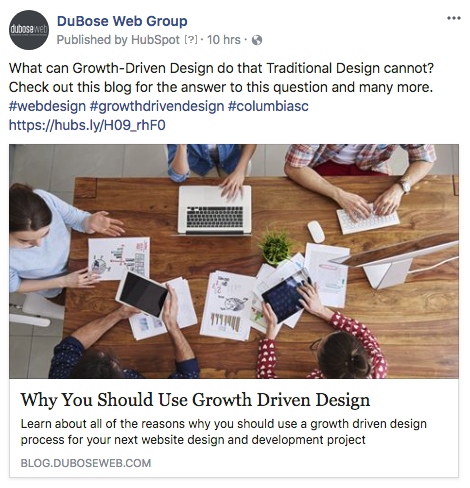 So how are you going to switch up your social media marketing efforts? We'd love to see what you come up with! Feel free to check out our social media handles. We're excited to connect with you.
The Work We Do
Whether it's a new website design, a redesign, or a comprehensive digital marketing strategy, we're passionate about helping our partners reach their goals. We're proud to offer world-class web design and digital marketing services to businesses in South Carolina and throughout the United States.
Success Stories: Featured Projects