Allow Us To (Re)Introduce Ourselves
By Julie Goguen
Over the past year, we have devoted a tremendous amount of time to researching, evaluating, and developing a brand to best reflect why we exist, what we believe in, and where we're headed. With that, we're excited to officially announce the new DuBose Web brand and our new organizational structure.
The Logo
We believe that a logo should represent who we are - and that's exactly what ours does. Relationships and community are at the heart of our team. DuBose Web is all about building relationships which stem from exceptional customer service and delivering a quality website that is not only beautiful but actually works for you. We are driven to positively impact communities and enrich the lives of those that live within them.
We developed our logo around our core value and company principles. From the color blue, which symbolizes trust, confidence, and stability, to our modern, clean, and professional font selection, and all the way to our tagline "relationship minded. community focused". Our new logo embodies the very definition of who we are.
Below is a glimpse into the overall brand strategy with bold colors, cool gradients, beautiful images, and fun illustrated facts. As with our logo, the design style reflects who we are as a company; bold, modern, playful, and professional.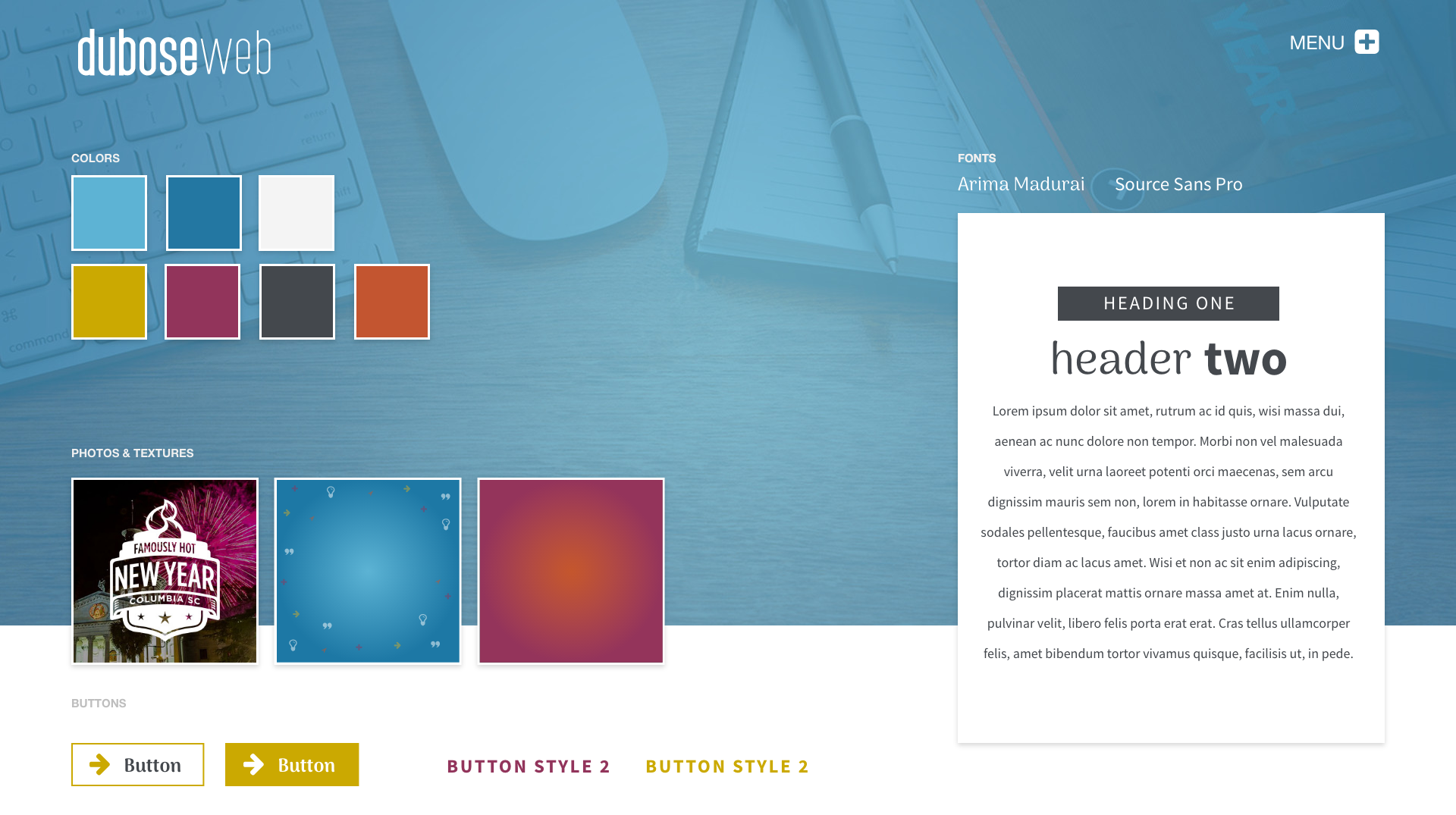 Our Company Direction
We've dedicated 10 years to building beautiful websites that are accompanied by excellent customer service. And that's not changing, but how we work is. We have woven a growth driven design and inbound marketing philosophy into our new DNA.
Our goal is to develop amazing websites that are constantly measured and improved over time and pair them with a relevant, helpful content strategy aimed at targeted demographics. It's what we like to refer to as "website design with purpose".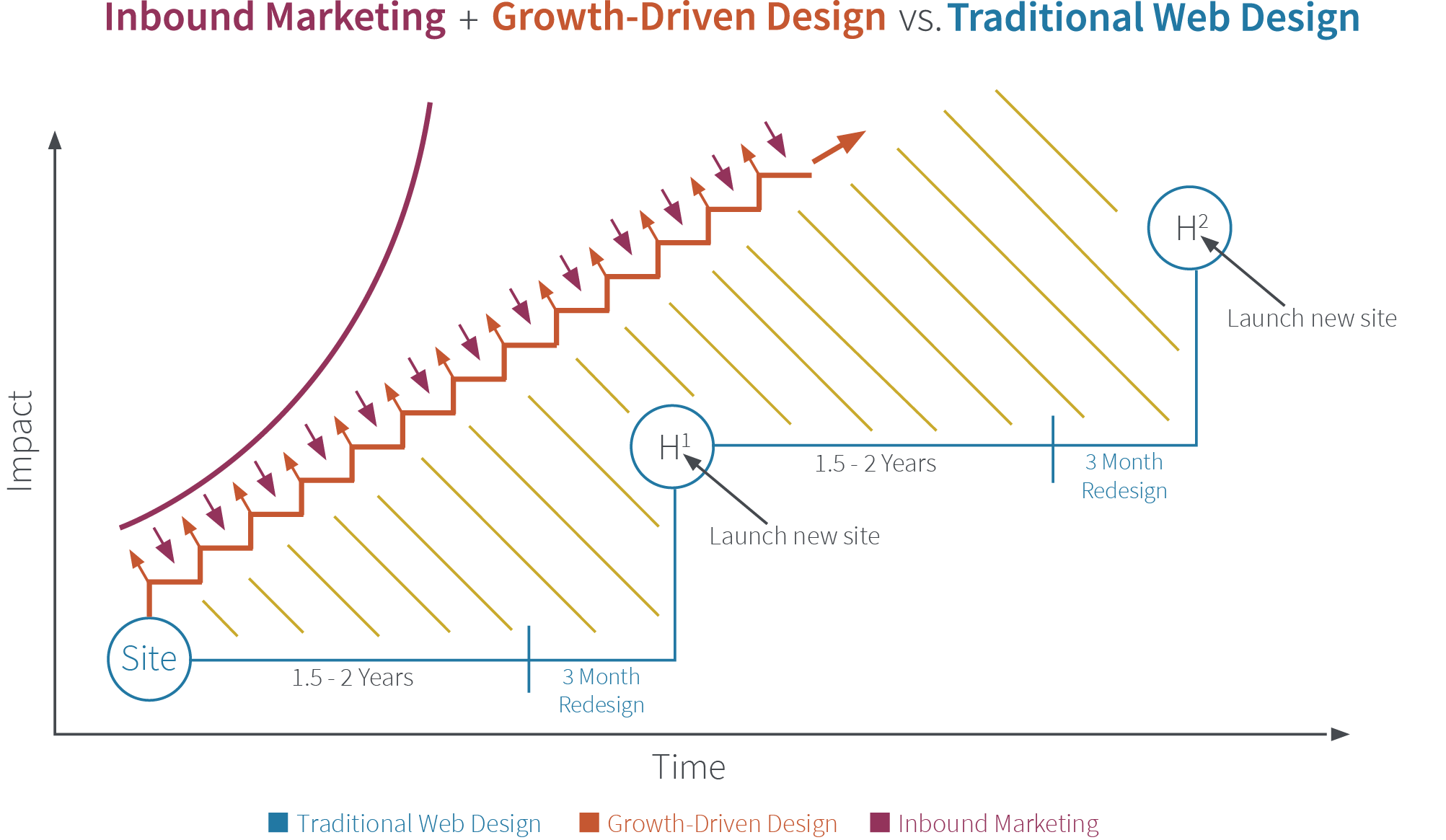 This illustration gives you a good idea of what we're talking about and how growth driven design and inbound marketing measure up to traditional website design.
Starting today, you'll begin to see and experience these inspiring changes. There is so much more to come and we couldn't be more excited about the future. So, be sure to stay tuned!
The Work We Do
Whether it's a new website design, a redesign, or a comprehensive digital marketing strategy, we're passionate about helping our partners reach their goals. We're proud to offer world-class web design and digital marketing services to businesses in South Carolina and throughout the United States.
Success Stories: Featured Projects