DuBose Web's Favorite Places around Columbia for Lunch
By Lauren Pinckney
One of our favorite parts of Southern culture is the FOOD! We love to eat in the South, especially in Columbia. Our food is often locally sourced and made with Southern hospitality and love, and you can taste it through every bite. If you're looking for someplace new for lunch, check out some of our team's favorites!
Emily's Picks
The Devine Cinnamon Roll Deli - This place serves you a cinnamon roll on the side of every dish you order… Need I say more?!? This is the perfect breakfast or lunch spot, found in a prime location on Devine Street in Co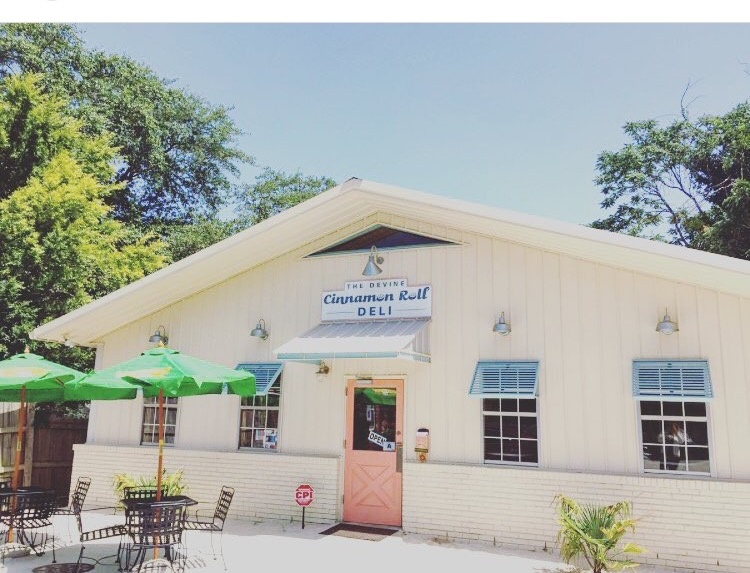 lumbia, SC. My favorite thing to order here is "The USC" sandwich. Go cocks!
DiPrato's - Nestled in a beautiful spot near the University of South Carolina, DiPrato's Delicatessen is another one of my go-to lunch spots. My personal favorite on their menu is a giant order of their pimento cheese & pita chips. I can fill up on those long before it's time to order my actual meal.
Pawley's Front Porch- A Five Points fan-favorite, Pawley's boasts the best burgers and fries in Columbia, and I must say I do agree. Head here on a Tuesday night for their Half Priced Menu Night. I order the Sullivan's Burger with a side of Fried Pickle Chips. Yum!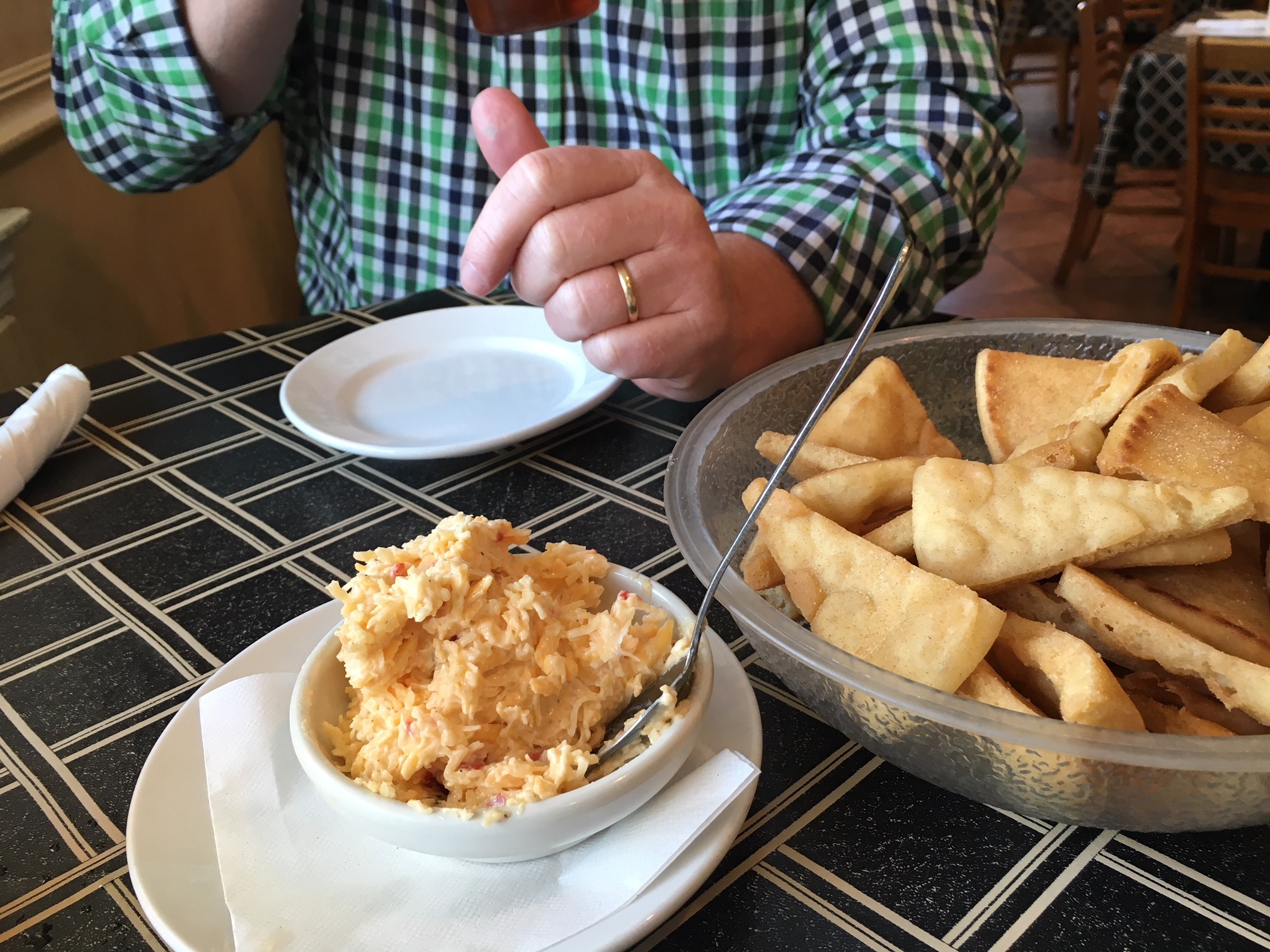 Cantina 76- Holy Guacamole! Cantina 76, in my opinion, serves THE best guacamole in all of Cola. Find them on Devine Street or Main Street for cheap but delicious tacos (and a pretty darn good margarita) for Taco Tuesday! It won't disappoint.
The Gourmet Shop Cafe - Another Five Points favorite of mine, the Gourmet Shop serves an incredible gourmet brunch, at a great price. All restaurant seating is outdoors, but indoors offers a quaint shop full of specialty items and imported goods. You should definitely check them out! I'd recommend the Breakfast Panini.


Lauren's Picks
Groucho's Deli - They have two locations, one downtown and one in Irmo. The best sandwiches ever! You can't go wrong with their STP Dipper with their house chips and their 47 sauce. I could drink the sauce it's so good, I even dip my pickle in it!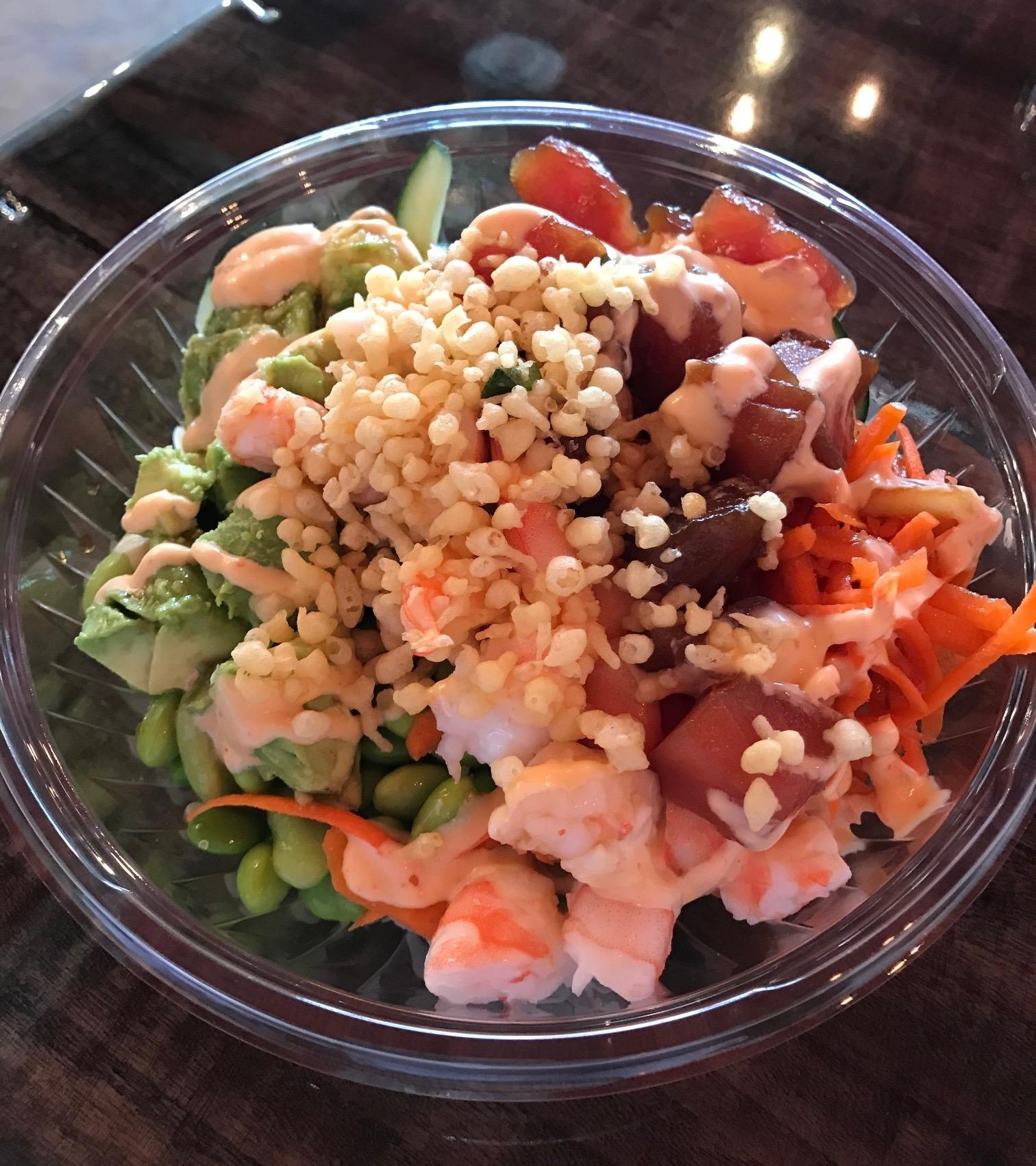 Chicken Salad Chick - More of a chain but it's the perfect little spot for a light and delicious lunch. They have 15 different flavors of chicken salad and great pimento cheese that you can get on any type of bread for a sandwich, or just get it as a scoop and eat it with crackers. Sassy Scotty (ranch, bacon and cheddar) on a croissant with their famous broccoli salad is my go to!
Poke Bros. - In the mood for sushi? This place is like a Chipotle but for sushi bowls. I love the marinated tuna and shrimp with lots of veggies on a bed of rice. They have so many sauces and topping choices that you can't go wrong with whatever combination you make.

Amanda's Picks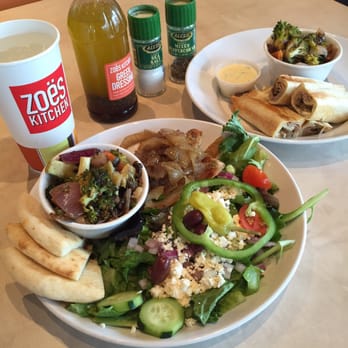 Cecilia's - the Mexican potatoes are off the chain!
Zoe's - That grilled potato salad haunts my dreams, and sometimes there's a giant salad-plate-sized cookie!
Bruegger's Bagels - My favorite is the salmon on a rosemary-olive oil bagel, but egg and cheese on a salt bagel is a close second!
Margo's Picks
Cafe Strudel- They are in the historic Mill Village neighborhood of West Columbia, and are a favorite of Richard's and mine! We love their Shrimp & Grits and Sunday Brunch! Duck Grilled Cheese, Salmon Goat cheese salad and Brasstown Beef Grilled Steak Salad are some our favorites! And their desserts? Whoa…
Blue Flour Bakery - Two locations: one downtown and the original location in Irmo. Their cookies are famous but their pimento cheese, quiche and protein bowls are AMAZING!
Andy's Picks
Nick's House of Pizza - I once asked the owner if he owned the Nick's House of Pizza in another town. He told me no, just that they came to the US, no one can pronounce their names, so all the guys just call themselves Nick. Great food and amazing dessert. Always friendly and welcoming.
The Lunch Box - Quick deli style carry-out sandwich shop. Simple items like a grilled cheese or pimento sandwich. Nothing special, just sandwiches that you would make at home and throw in your lunch box. The ladies that run it are incredibly friendly and the line is always out the door.
Kathryn's Picks
Newk's - There's a story behind how I discovered this place. My mom and I were planning to go to lunch somewhere else, but when we walked in, we were hit with a haze of smoke and an unpleasant burnt hair smell. My mom was immediately put off and we went in search of another lunch venue in the Vista. Right around the corner we discovered Newk's, and it was actually within a half hour of their opening time, but the owner was kind enough to let us in early for a good lunch. The service was incredible, as were our sandwiches!
Blaze Pizza - Julie, Lauren, and Amanda actually invited me along to Blaze during my first week with DuBose and it is DELISH. It's good pizza - the dough is soft but not overwhelming, the ingredients are fresh, and it's not greasy at all. I love that they make personal pizzas, and considering the quality of the food, it's not very expensive either.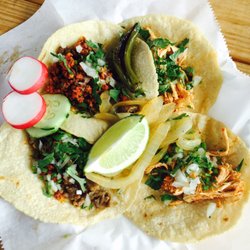 Boeshreen's - I love international food, and this is a gem off of Decker Blvd. Boeshreen's serves middle eastern/Mediterranean/Libyan food, and they make the best baklava that I've ever had the pleasure to put in my mouth. If you're lucky enough to see baklava (particularly the organic honey variety!) or kunafa in their display, do NOT pass it up. I usually get the shakshuka - spicy tomato sauce with peppers, onions, all sorts of delicious spices, and two eggs, served with warm pita bread. I've brought so many of my friends to this place, and they ALL love it.
Tacos Nayarit- This one is off Percival Road, near Decker Blvd. They apparently used to be a food truck, but have since expanded into a vibrant orange establishment. My mom introduced me to this place and I was immediately impressed when I saw them hand making the tortillas. It was love at first bite. I usually get the torta with steak, peppers, cheese, and pico de gallo. All fresh ingredients, hand-assembled right in front of you.
Julie's Picks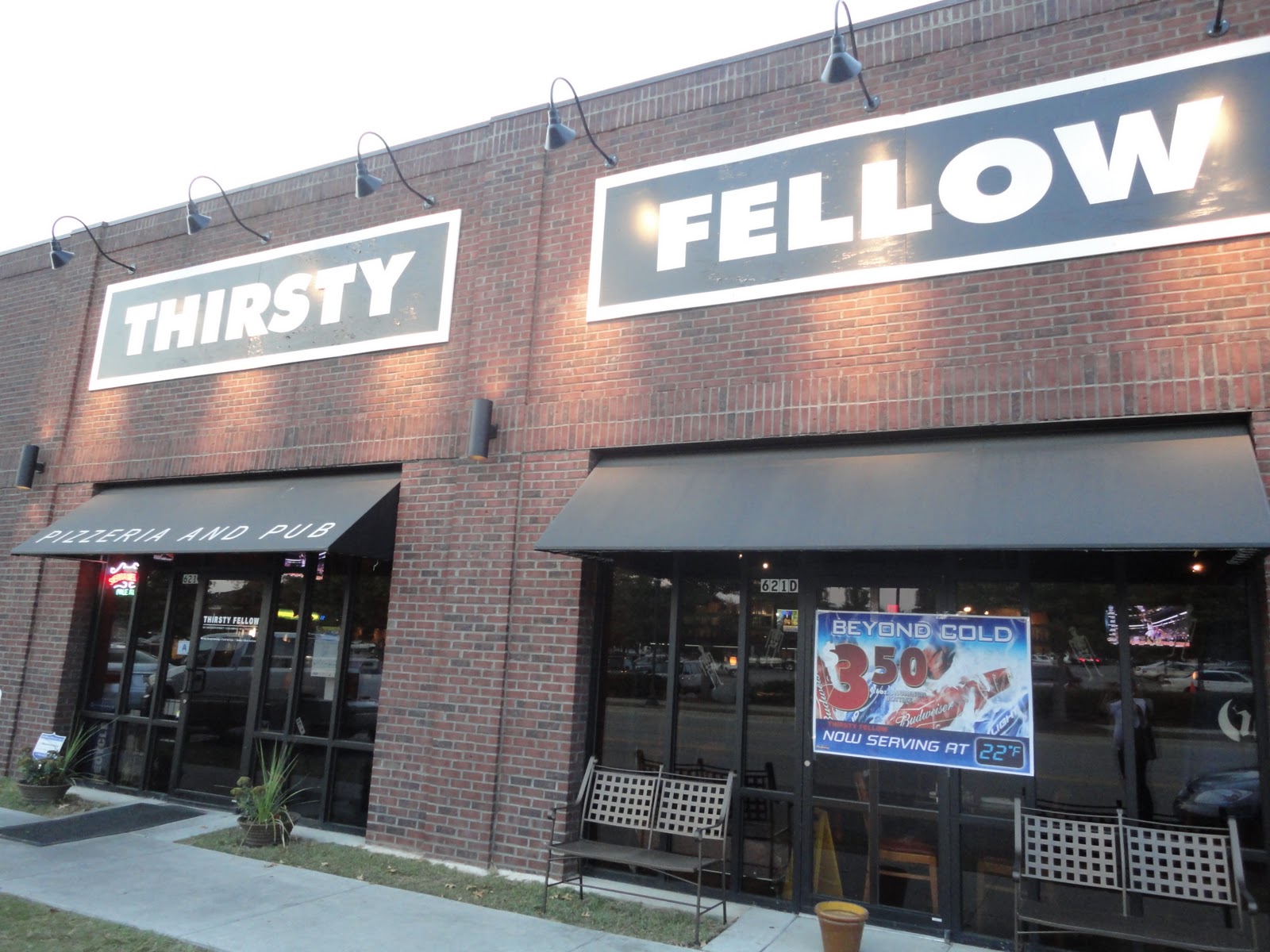 Mr. Friendly's- Hands down one of my favorite restaurants in Columbia, SC. Their food is considered to be "new southern." I don't really know what that means, but I do know that their food is soulful and EVERYTHING is delicious. If I have to choose, my absolute favorite dishes are the Peach-Mustard BBQ Glazed Salmon, Buttermilk Fried Chicken, and Low Country Black-Eyed Pea Cakes.
Thirsty Fellow - One of my favorite places to eat before a concert or a USC basketball game. My favorites include the grilled cheese with bacon and tomatoes, and pretty much the entire brunch menu. It's just delicious food. Oh, and their ranch dressing is off the chain.
Village Idiot Pizza - Referred to as Idiot pizza in my house. I've been going to this place since I was in college (2001). Everything from the pizza to the beer and the trivia makes for a wonderful, relaxing night. It's not the most beautiful place in town to eat, but I can promise it's one of the most delicious.
Any of these restaurants would be a sound investment of your time and money - and your tummy will thank you, too! If you happen to stop in to these places per our recommendation, be sure to snap a picture of what you get and tag us on our social media. We'd love to see what you're enjoying - you might inspire us to try something new on the menu, other than our old favorites!