Holiday Traditions From DuBose Web
By Lauren Pinckney
The holidays are the perfect time to keep your favorite tradition going strong or try out a brand new one. At DuBose Web Group, we enjoy decorating the office, having our annual Christmas party, exchanging 'Secret Santa' gifts with one another, and indulging in lots of sweet treats, of course! As a close-knit work family, we love spending the weeks leading up to the holidays together. When we're not at work, spending time with the ones we love is most important to us. Read on to hear about some of the DWG team's favorite family holiday traditions:
Julie: I have quite a bit of family traditions. This time of year is a time that I look forward to the whole year. On Thanksgiving night, we bring in the Christmas season by watching our favorite Christmas movies. (Miracle on 34th Street is my favorite!) It gives me all of the Christmas feels to start the season off right.
Our annual trip to ride The Polar Express in Bryson City, NC is something that my whole family looks forward to each year. There is NOTHING like seeing the magic of Christmas through my kid's eyes. When Santa walks onto the train and hands my girls their bell, every worry and stress disappear for that special moment.
Christmas light hunting! Every year my husband, two daughters and I go get hot chocolate and donuts and drive around the town looking for the most extravagant, over-the-top, "Griswold-ish" Christmas lights. The ones who look like they robbed Walmart the day after Christmas are the absolute best. The more lights, blowups, bows, wreaths and plastic yard ornaments a house has - the better!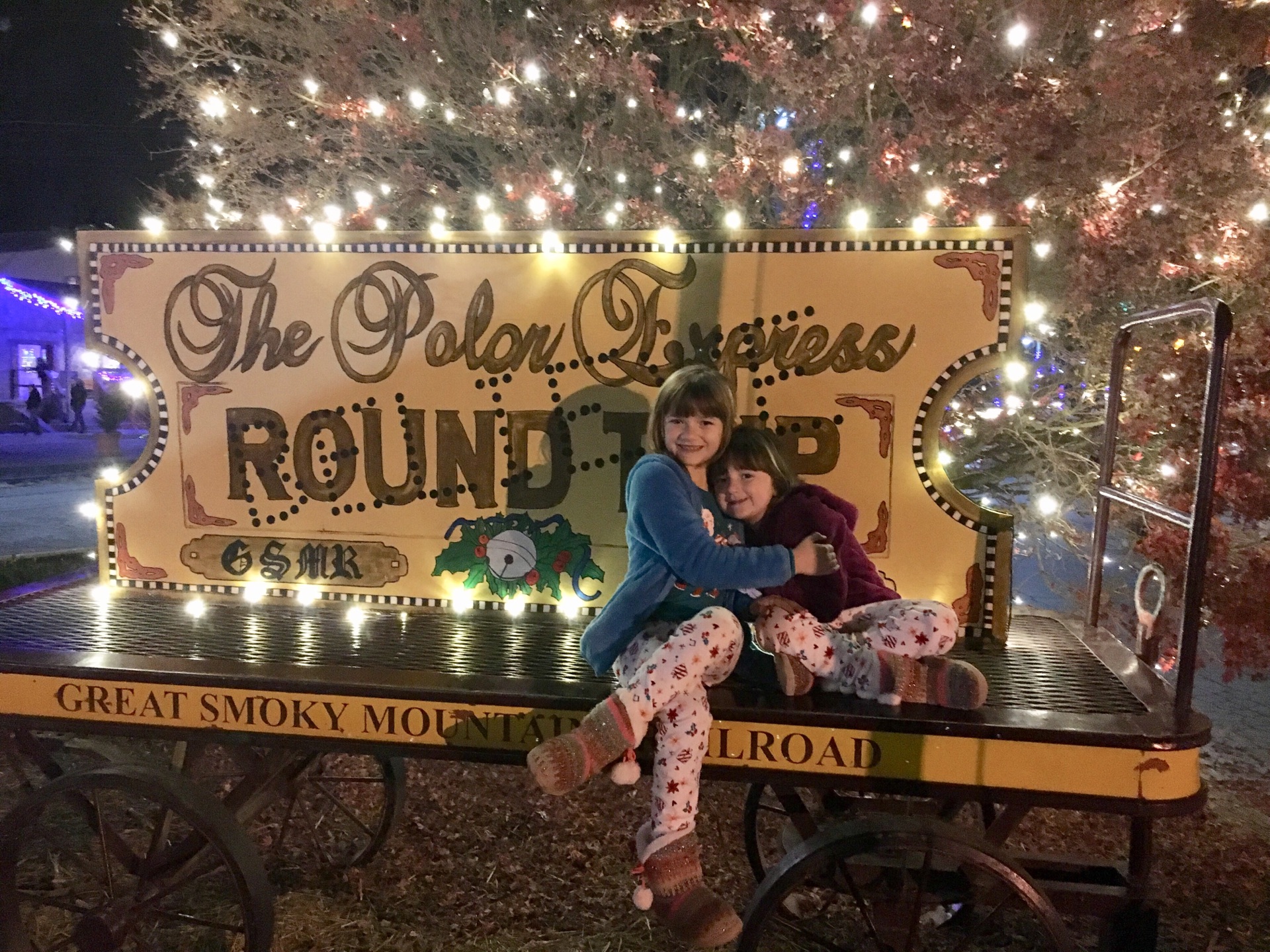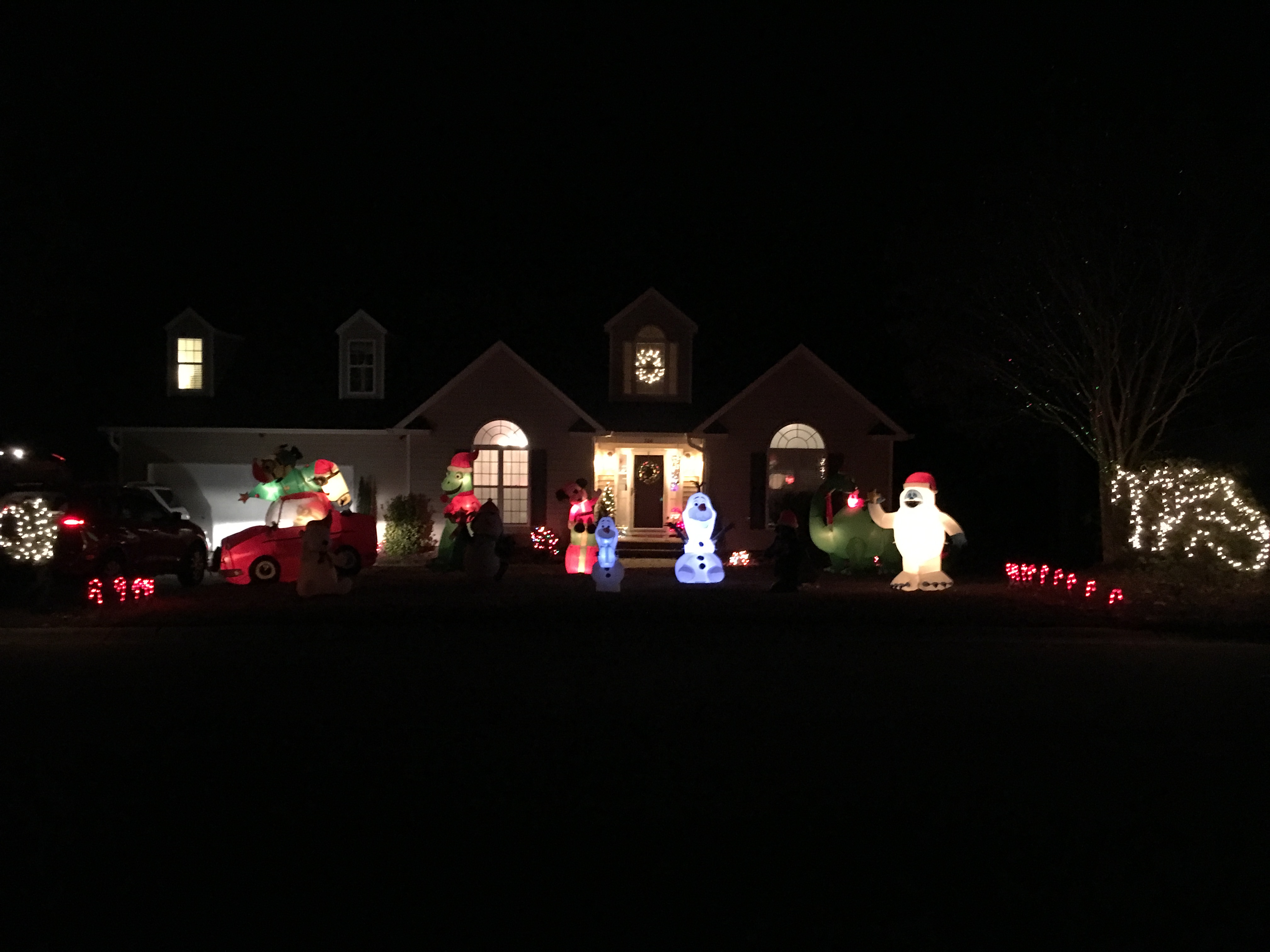 Andy: My family always looks forward to the Christmas season. One of our biggest traditions each year is the day after Thanksgiving. We typically escort in the Christmas season by putting up our tree, always a real tree, typically a Fraser Fir (that must always almost touch our ceiling). We spend the day recovering from Thanksgiving turkey by unpacking boxes of decorations, hanging ornaments, stringing lights, and watching Christmas movies.
Like many of our decorations and ornaments, our Nativity set is one that's seen many a Christmas. I'm sure my parents bought it one year in a drug store in Cleveland without much thought, but for me, it's always special. Half of the wise men have been glued back together, from me thinking they were attacking my little green army men as a kid. Now every year, I bring it out and talk to my two boys about its special meaning for our family.
Once the decorations are up, the tree is lit, ornaments are hung, there's one more piece that we never forget: stringing popcorn. We'll sit down together for one last Christmas movie, and string yards and yards of popcorn to finish off the tree. A little bit of tinsel, and everything is complete. We are always eager to get it all done, but we also make sure to slow down, talk about Christmases past, laugh, and create more fond memories for our boys to one day share with their kids.
Amanda: It's not Christmas without my Mom's sugar cookies. My Mom doesn't really bake anymore, so I make sure that they get made every year. The recipe came from a book called Why Your Child is Hyperactive (my brother was a bit of a high-strung child), which postulated that the problem was due to artificial colors and preservatives (it's not; he was still running around like crazy after 6 months of granola bars). So the recipe is pretty simple using whole ingredients, and the cookies are amazing! Now my brother is a vegan, so this year I have to figure out how to recreate them without real butter and eggs. Challenge accepted! In this picture from last year you can see my mom's oven was hyperactive that day.
Lauren: Every year for Christmas my mom gives me a new piece to my nativity set. So far I have Mary, Joseph, Baby Jesus, the manger, and the Shepherd with a few animals. It's always exciting to open up that present to see what I get to put out the next year! I will be sad when my collection is complete but I love having this tradition with my mom. I will have that Nativity for years to come and will always think of her when I look at it.
This year my fiancé and I started a new tradition of driving through Saluda Shoals Park to look at the holiday lights with our dog, Knox. I have always loved Christmas lights and this is something that we can do together as a new family that we hope to continue for years, especially once we have kids!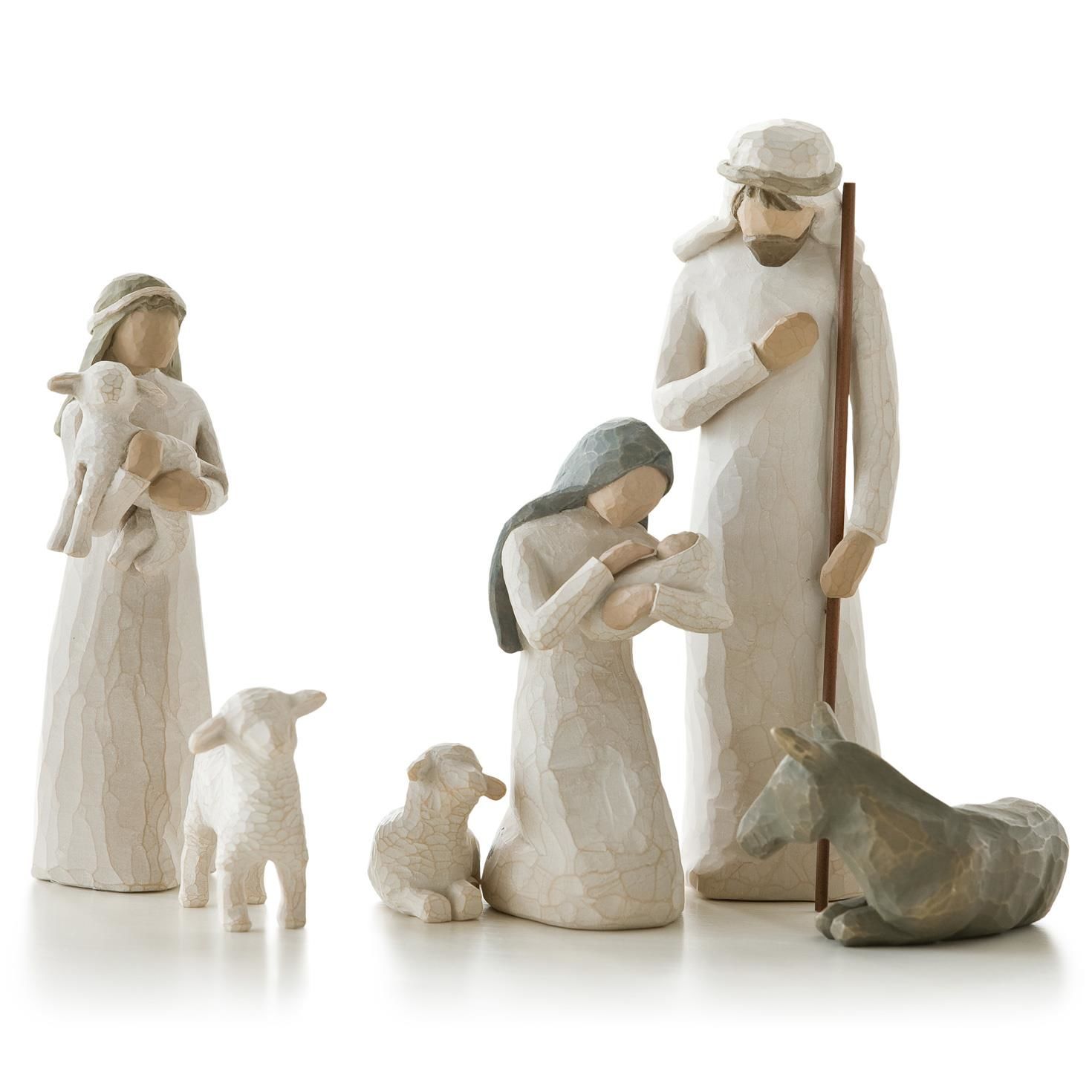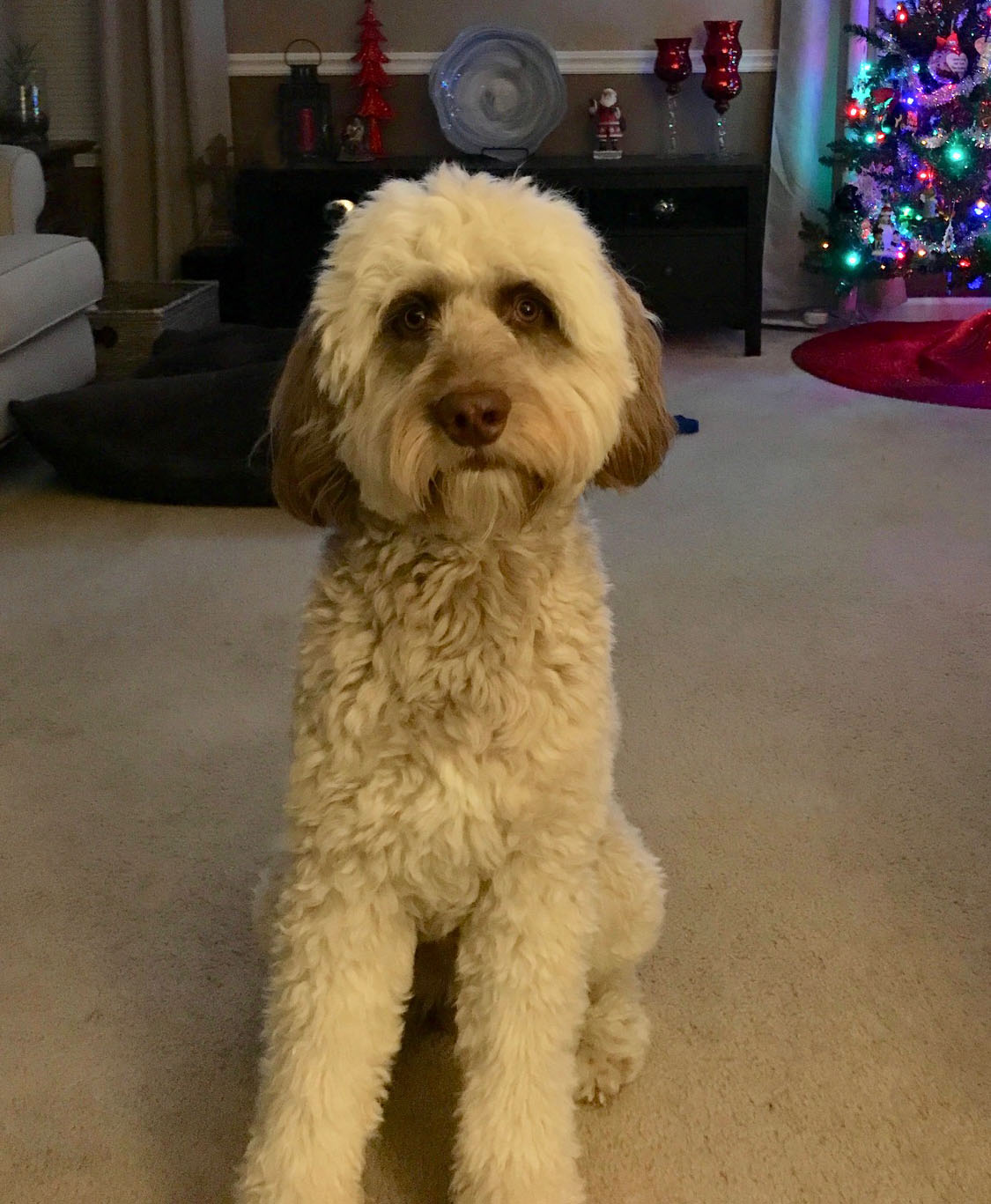 Margo: The beginning of the Christmas/Advent season for us, starts with service to others. We begin by filling up Christmas boxes as a family for Operation Christmas Child. We include toys, hand-written notes and pictures and then we pray for the children that will receive them. A favorite mother/daughter tradition is when Grace and I serve the less fortunate at our annual Thanksgiving Community Luncheon. We see many repeat guests every year and it serves as a sweet reminder of how blessed we are. That same week, we attend a 'Hanging of the Green' service at our church and help decorate the sanctuary for the Advent season. We sing and celebrate the meaning behind all of the Christmas decorations.
Every year, I give both of my children a Hallmark ornament, usually tied to something that has happened in their life that year or somewhere they have been. When we hang them on the tree, it's a walk down memory lane.
When school and college let out, it's time for our family to make our famous 'chocolate nut clusters'. We spread candy out on every counter in our kitchen and in the course of one afternoon, we make and package dozens of these treats for friends and family. Next begins the 'Sausage Ball' extravaganza. My mother made these every year as long as I can remember. Our family has now assumed the role of chief sausage-ball-makers for our extended family.
Lastly, we always eat Chinese food on Christmas Eve - it began as a silly mishap, shall I say food-fail on my part, but is now a firm family tradition!
Brock: As far back as I can remember, my family has kept Christmas pretty simple. Christmas Eve we all attend a candle lighting service at our church. Christmas day we open presents in the morning and eat cinnamon rolls. Then, we head to my grandma's house for lunch where most of my family (about 30 people) would gather to eat and exchange gifts. More recently, our family has been growing and we had to start doing "white elephant" Christmas gifts, which is a lot more fun!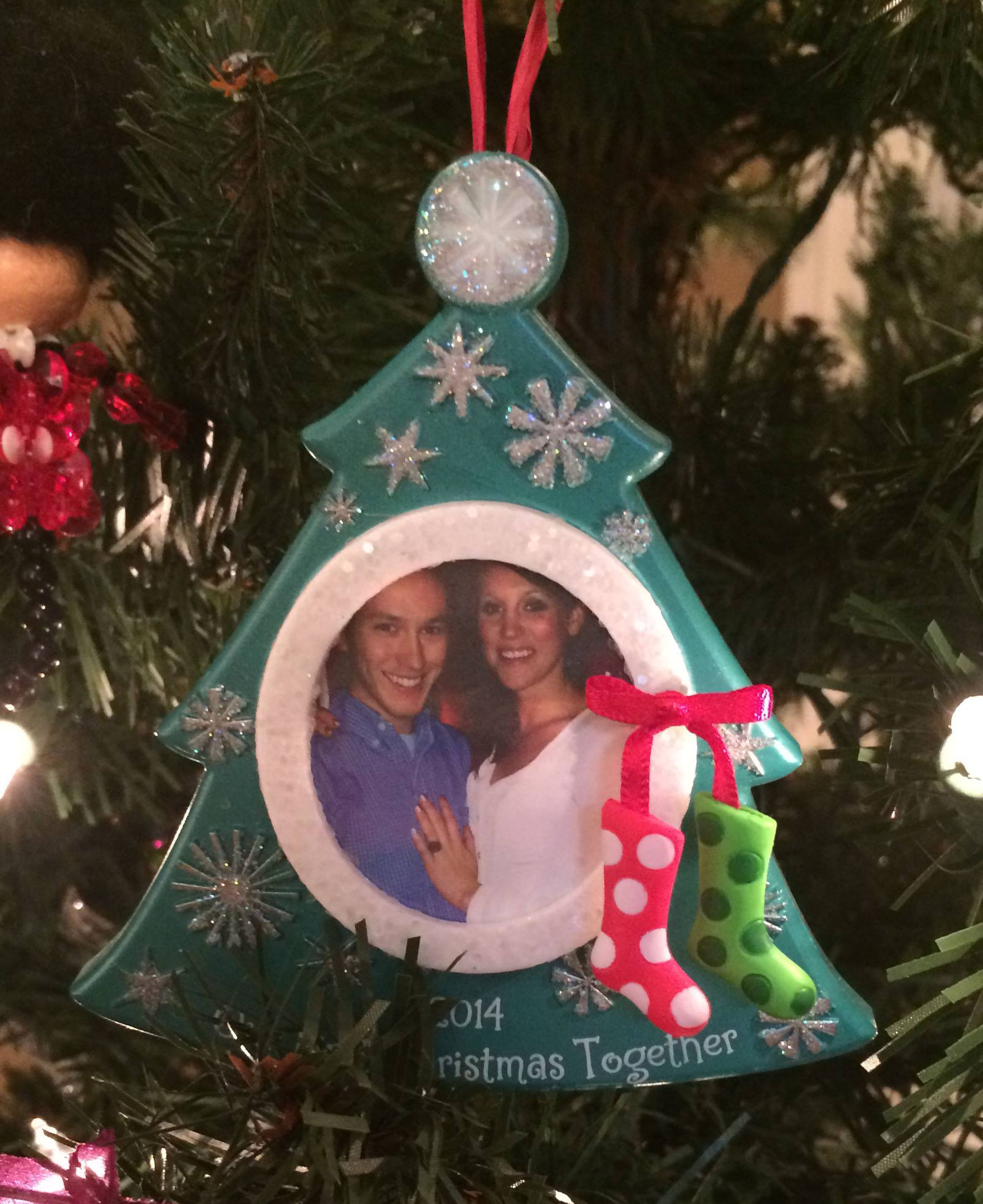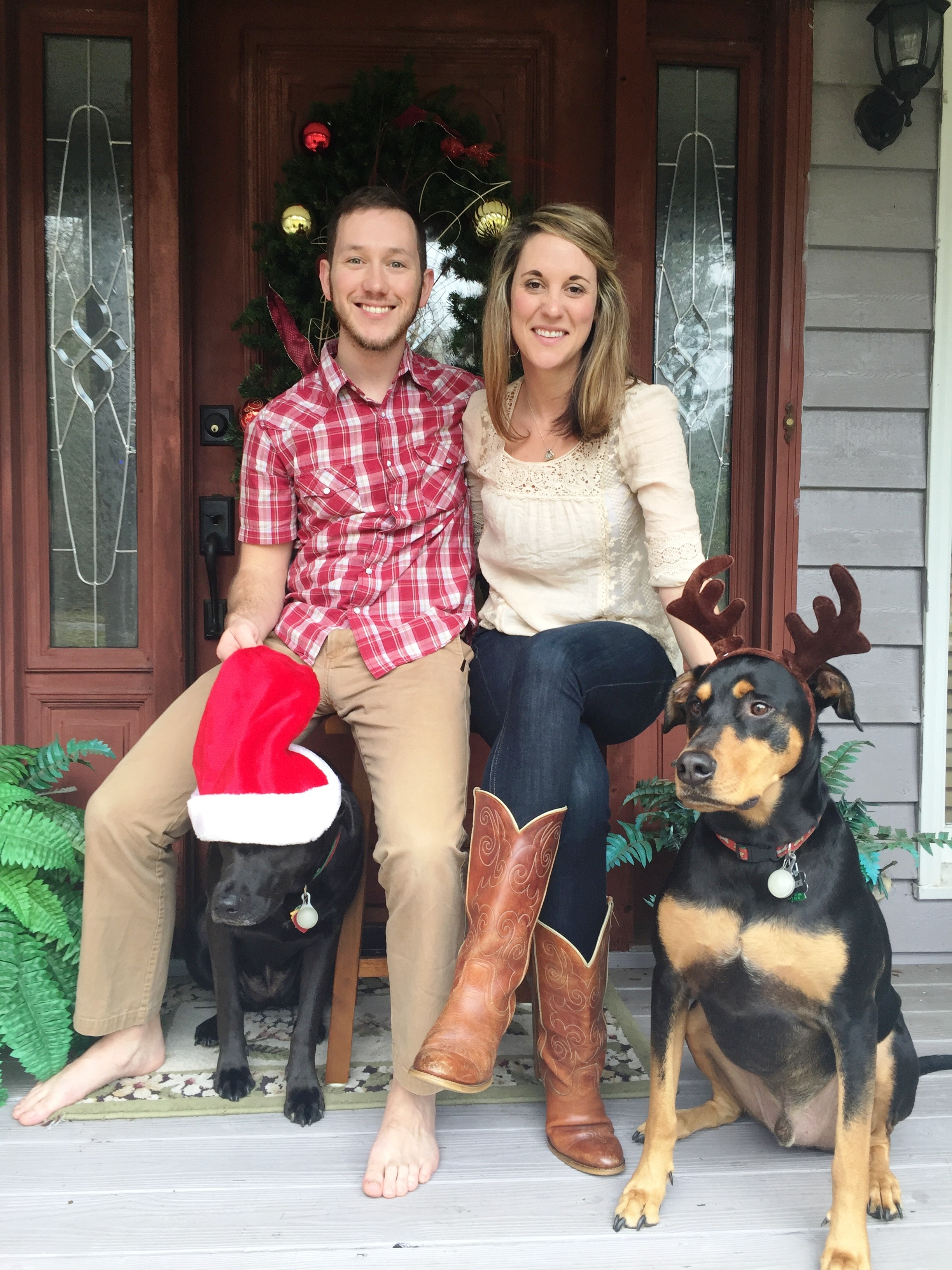 Emily: Every year since I was born, a few days before Christmas my mother gifts me with a new ornament for my tree. The ornament is a representation of something big that happened in my life in that last year. For example; making a sports team, getting a driver's license, getting accepted into college, engagement, marriage, buying a house, etc. - Just to name a few. Although I'm grown now, one of my favorite things to do is decorate my tree with each of the 20-something ornaments I've been given over the years. It's a time to reminisce and reflect on sweet memories from the past. It's a tradition I'll always be thankful that my mother started - and something I intend to carry on with my children. This Christmas will be the second that my husband and I have celebrated together as a married couple, and it has been so sweet to begin our very own traditions that we'll cherish for years to come.
Blake: Thanksgiving and Christmas are my favorite times of the year. It's a time to reflect, disconnect from the daily grind, and enjoy what's most important: family. With a decent size of my own extended family, as well as my wife's, we usually alternate families and have to sometimes be flexible on who is coming to town, and when. Both sides are spread out and we don't see each other often, so it's always fun to catch up, spend time together, and watch Christmas movies (Elf, Home Alone, Christmas Vacation, etc.)
I have a fond memory of when my Papa was still living, we would ride around after Christmas Eve service and commend, or "boo" (like a sports game) Christmas decorations and lights. Now with a young family, there are always several trips each season to look at Christmas decorations and lights.
Since 2007, my wife and I have had a Tacky Christmas Sweater party for our friends and family to get together, act like kids, and just have a good time celebrating our favorite Christmas sweaters, movie characters, and all other things, tacky!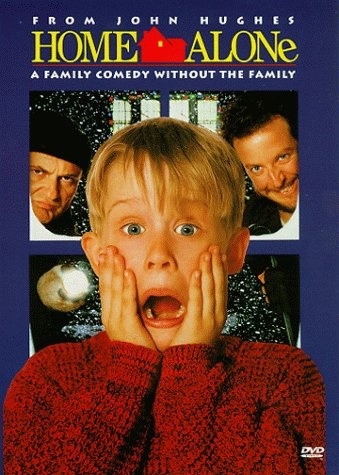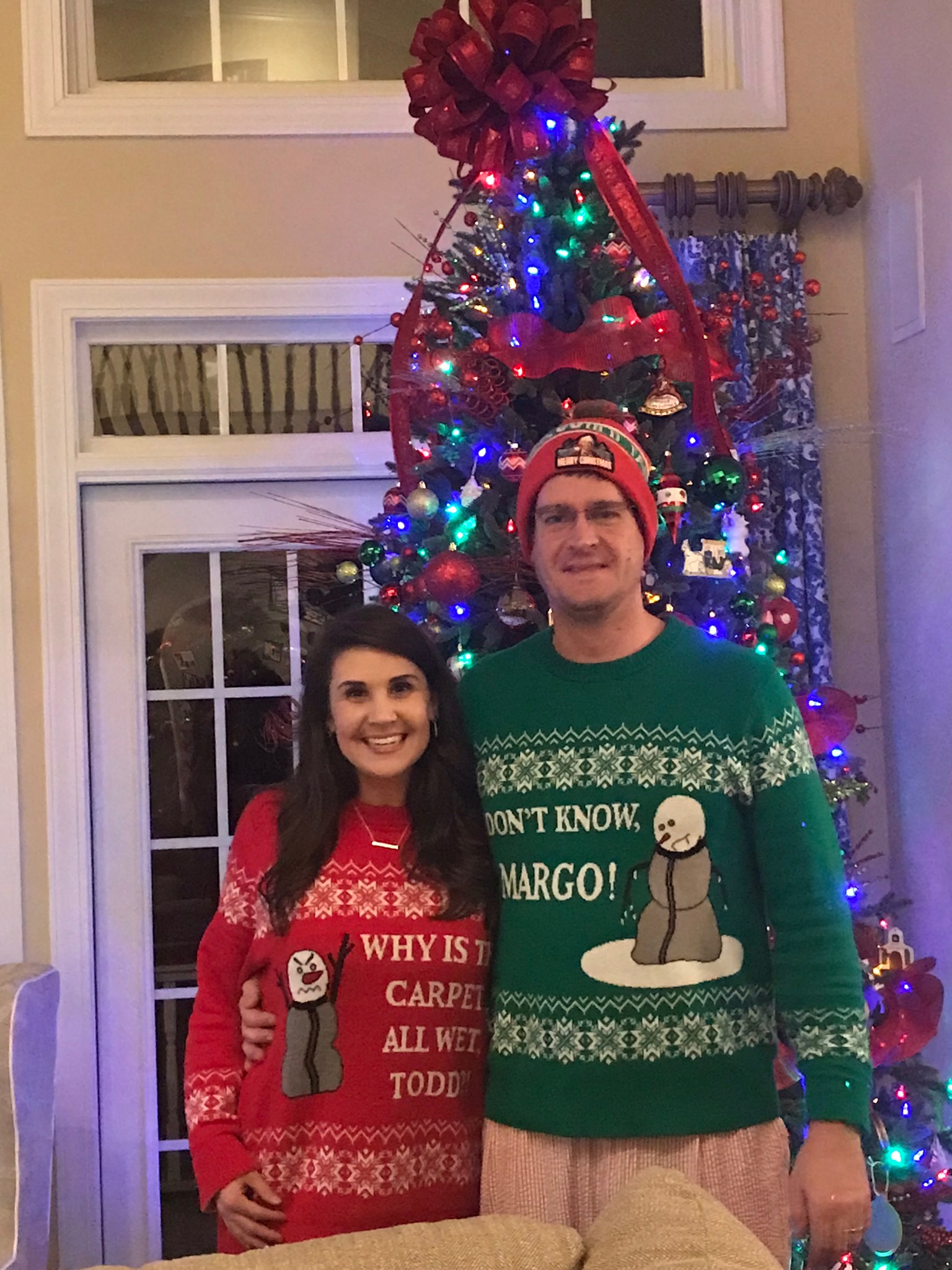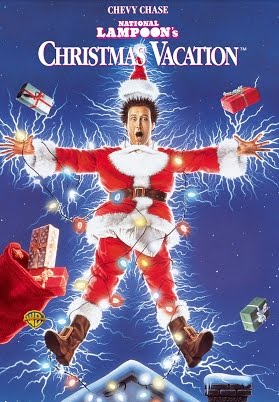 Kathryn: Traditionally, my family is not traditional. We don't have any set Christmas rituals that we follow every year, always understanding that the spirit of Christmas and the family togetherness is what makes the holiday season so special for us. We are a big family and we're spread out all over the east coast, so spending time together is important to us! That said, my grandma does tend to go above and beyond with her decorating - she even wraps the paintings on the walls of the house like they're presents and hangs them back up for the month of December. And my freshman year of college, my friend group at the time introduced a tradition of having a Christmas tree that is decorated with personalized ornaments from each of us - so mine was Ariel from the Little Mermaid, because I was obsessed with that movie as a kid. Everyone identified me with that ornament and it was an interesting way to share some personal stories. I might segue that tradition into our office. :)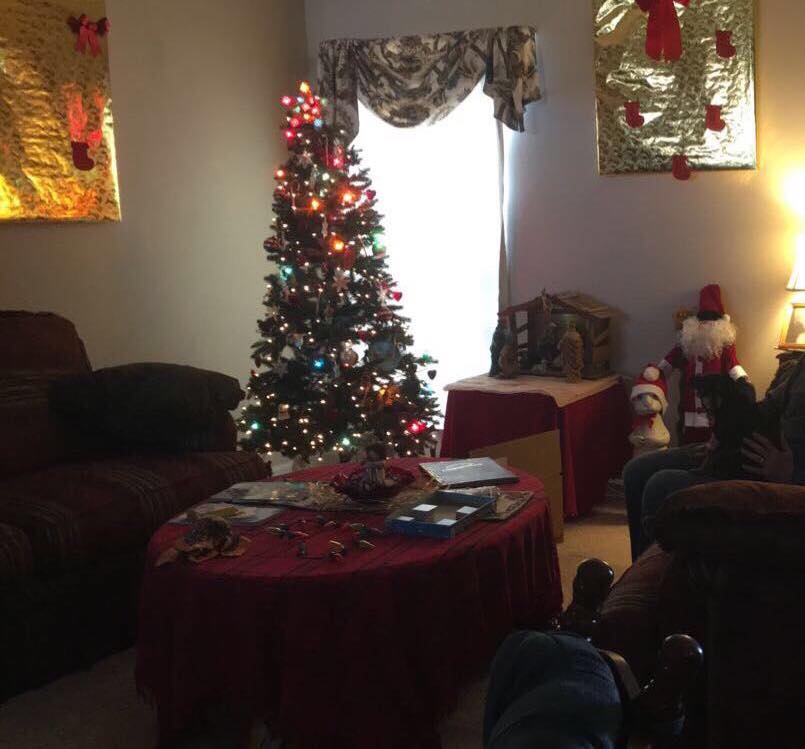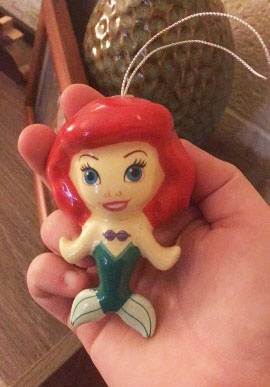 From our family to yours this holiday season, we hope you enjoy time with loved ones and cherish the traditions you currently have - or perhaps, start a new one! Have any special traditions you look forward to every year? Let us know!