How To Use Facebook And Instagram Stories For B2B
By Lauren Veres
A new feature that almost all social media platforms are picking up are these things called "stories". Originally from Snapchat, stories are timed pictures or video snippets that users cann be decorates with stickers, filters, text, and more. They're usually only 10 seconds long, but can be put together to create longer, more interesting stories but they only are posted for 24 hours and then they disappear.
Stories have now grown beyond Snapchat to other platforms such as Instagram, Facebook, and even Youtube. It seems that everyone is creating their own version of stories. However, not everyone is really sure how to use them or if it's even worth it for their social media marketing.
If you feel like you could get involved with stories and take interesting video and photos of your company, give it a shot! More platforms will probably be picking up the feature, so it's not going anywhere anytime soon. It won't hurt your business, but it will get other users talking to and about you. Companies such as Cisco, IBM, Google, MailChimp, and dozens of others have jumped on the stories train and are using it to promote their business and their employees.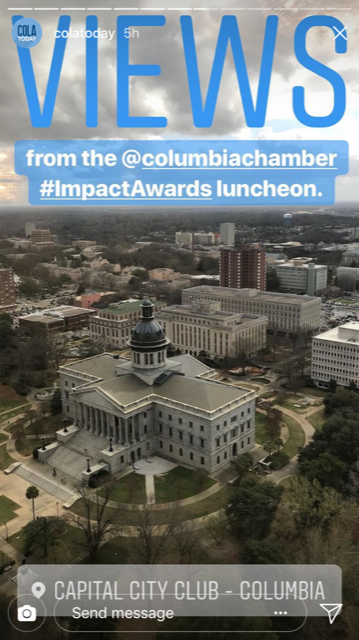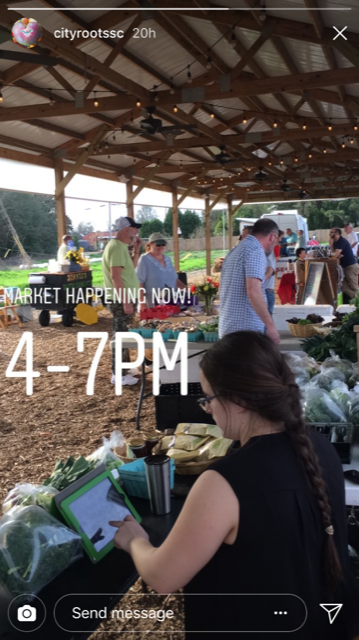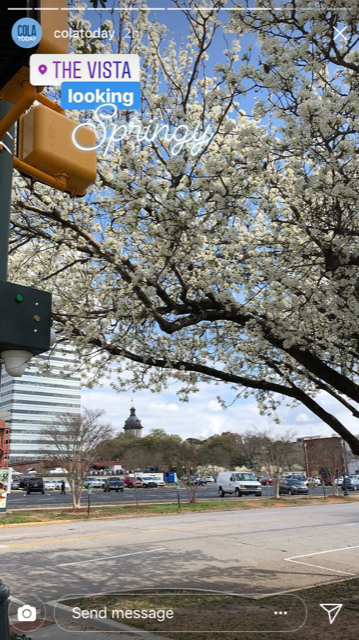 When using stories, we first have to talk about all the stickers, filters and edits you can do. You could spend hours decorating and creating this masterpiece only for ahandful of people to see. Don't waste too much time doing this. Put a caption on your picture (and maybe a sticker or two) to explain what is going on, but don't crowd it. You only have ten seconds for someone to look at this; they won't see everything you have done if it's messy looking. Most the time you won't even need the stickers or text, sometimes just a picture
is enough.

Be sure to showcase the best sides of your company as well as the people that work for your company. Sharing a relatable, authentic message is a fast way to gain followers and possibly business. One way to do this is by allowing your employees to run or "takeover" the main account themselves. Have them offer a sneak peak around the office or show what a daily life for them at your business really looks like.
Use the Facebook and Instagram poll feature! Get your audience involved with a poll to decide what color to paint the office, which landing page design do they prefer, or where your whole office should go to lunch that day. You can make it as serious or lighthearted as you want. The point is to give your followers some say, making them feel included in your decisions. In the end, it could save your company time, money, and energy.
Hashtag or geotag your location. Even in stories, you can add clickable hashtags with your location so others can see what else has been tagged there. This is extremely important if you are a locally based company that does a lot for the community. Hashtag the city or the event, and maybe someone will come upon that post just from searching throughothers!
Storytelling is the main purpose of stories, so string together some pictures and videos and actually make an interesting story out of it. The more intriguing and engaging the story, the more someone will watch (and not quickly click through them). Google is a prime example of this. They share brief descriptive snippets with narrative captions of people using their products that are inspiring and amazing.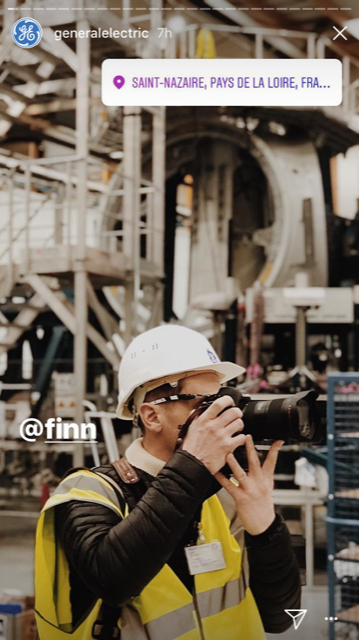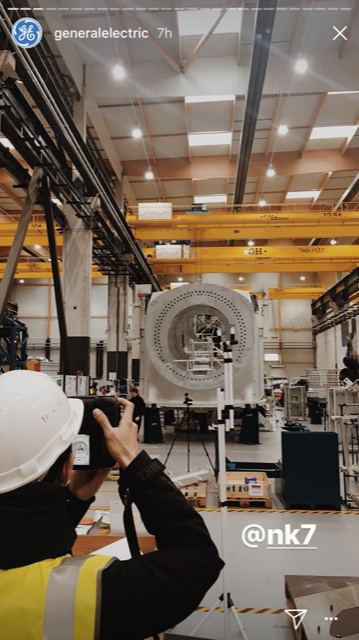 Keep it light and fun. Share creative and interesting content. The more eclectic and eye-catching content that someone sees from your brand, the more that they will share and talk about it themselves. Got any unique things that your company does? Any fun events that you attend or host that would intrigue others to come check it out for themselves? This is the type of thing that users want to see. What sets you apart from other companies like your own? Stories should help set you apart and spread the voice of your brand.
Don't be scared to jump right into the next social media phase for your brand's social media marketing. Need more ideas on how your B2B brand can get involved with social media marketing or what more you need? Check out our blog on 7 myths about social media marketing for businesses.