Meet The DuBose Web Interns
By Lauren Veres
Thanks to the hard work of our team and the relationships that we have fostered with our community, we are excited to partner with Midlands Tech for their TechHire program. TechHire provides funding to students who are unemployed or underemployed that wish to enhance their website development skills. Through the TechHire program, we have been able to bring three new interns onto our team, and we are thrilled to have them here!
We took the time to conduct interviews with our interns, Donald Mickle, John Lowry, and Ray Thomas, to get their feedback on how TechHire and DuBose Web Group have helped them in their web development journey. Read on to see what they had to say!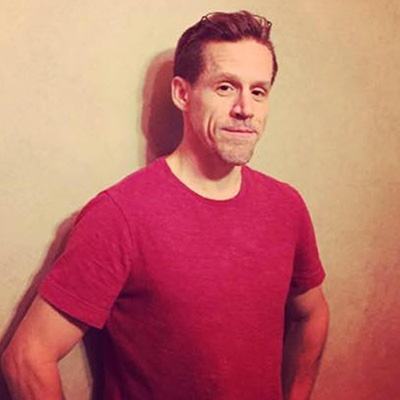 (Pictured Left to Right: Donald Mickle, John Lowry, Ray Thomas)
What have you learned from the TechHire program?
Donald: I went through the Front End Development program at TechHire. I learned valuable skills like how to code, the structure of HTML, and how to use programs like CSS and Javascript. The program also taught us teamwork, communication, and how to handle situations at work.
John: I have learned the basics of using the Foundation framework. I have been exposed to using the ExpressionEngine CMS and I have deepened my knowledge of PHP and how back-end development coordinates with front-end development.
Ray: The Tech hire program taught me the fundamentals of website and application development. They gave me a solid foundation and then some, and from there, I grew my skills toward the job opportunities I was focused on.
What is your favorite part of website development?
Donald: The beginning and the end, it's fun starting a new project! It's like turning a blank piece of paper into a work of art.
John: I love watching a concept take form and become functional on a browser.
Ray:: My favorite part about website development is being a part of creating a visually pleasing solution to difficult problems and challenges from a business and technical perspective.
What do you feel is the most important ability, skill, or value that you developed as a result of the TechHire program?
Donald: Communication. You should never be nervous to ask questions or for help; always be open to learning new things in whatever career you're in. There's always something new to learn, some trick or shortcut to something. And you never know, the person you're nervous to ask might be able to show you something entirely new that you had no idea of.
John: Being exposed to the use of front-end frameworks is probably the single most valuable skill I acquired in the TechHire program.
Ray: The most important skill I acquired was the ability to commit, to push into a new space, and rank among the top of my peers by steady focused discipline. I'm certainly not a natural or the brightest, but my consistency gets me further along.
How universally valuable do you think the program is? Can everyone learn something from it?
Donald: Anybody can learn from this program, it's not difficult at all! It can sometimes be frustrating when you can't figure out the problem, but the Instructors at TechHire really help out a lot with that. They walk with you every step throughout the program and break down the material so you can understand it better.
John: Learning IT is a continuous process and anyone that has only had classroom or limited real-world experience can definitely benefit from working with experienced mentors.
Ray:: The program is extremely valuable to everyone. We bank online, but few people understand what is even going on behind their bank's website. Programming taught me a new way to think - in the same logical pattern you instruct a computer to calculate and perform tasks. Anyone can learn it. Like learning Spanish, it is difficult at first, but once you know it, you know it.
How do you think that DuBose has helped you with your training?
Donald: DuBose has been really helpful to me, I wouldn't have the confidence or the skills to build a mobile responsive website from scratch. They really extended my knowledge in the Front End Development and have shown me that there's a lot I can learn in this field.
John: DuBose has exposed me to common ways of website development that I had yet experienced and gave me new insights into development teamwork.
Ray: DuBose helped me turn theoretical knowledge into practical usage. I grew quickly just by being submerged in their amazing workflow and teams. I got to see many parts beyond just coding from a design. I saw customer needs and how we met them and how greatly our products served them. I saw customer's websites upon completion that seemed to redefine them as a leader in their industry. I learned so many things about best practices and why they are such. I learned what to focus on next with my own abilities after I realized my capabilities in a professional realm.
Congratulations to Donald, John, and Ray for completing their program! We have been so fortunate to have you all on our team. If you are interested in learning more about TechHire or would like to get involved, you can read more by following this link: https://www.midlandstech.edu/TechHire