The Student Run Agency
By Emily Collins
At DuBose Web Group, we pride ourselves on our desire to impact the community around us. It is one of the core values that we feel best identifies and sets us apart from other digital marketing agencies. Our fearless leader and President, Blake DuBose sets the tone for our team in this area and encourages each of us to find ways to make a difference, while also leading by example himself.
Most recently, Blake was selected as an expert agency professional to contribute best practices to a textbook for student-run agencies. His article, "Designing a Solid Website" was published in the textbook and discusses getting started with website development, customer engagement, website design, SEO, and the process of selecting a web agency to work with.
Blake starts the article with explaining that the first step in helping a client develop a website, is to ask some qualifying questions. It's important to determine the audience(s) or buyer personas, define the customer's goals, identify industry trends or insights, discuss competitors and conduct a significant amount of research before anything. These are just a few of the items we tackle at the beginning of a project, that contribute to the initial design efforts.
An analogy that we use often at DuBose Web Group, is that of the beautiful red sports car. Anyone can build a beautiful red sports car that looks really good on the outside, but it's the engine that allows the car to run. Most people forget (or don't know how) to put a powerful engine in the beautiful car, which does no good. Adding an engine and constantly putting fuel in the car, is what gives the beautiful red sports car the power it needs to perform. The research and strategy process, in the beginning, is crucial to the user experience and contributes to the overall design and success of your beautiful new website.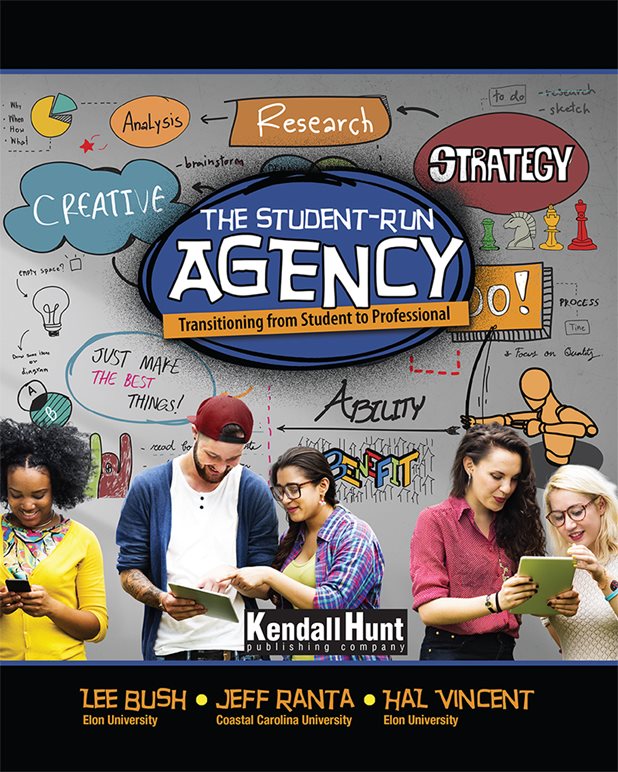 The textbook, "The Student-Run Agency: Transitioning from Student to Professional", was written by educators and former agency professionals, to help students as they navigate their time in a student agency. Student-run agencies are led by faculty advisors at accredited universities and provide students studying within the communications realm (public relations, graphic design, advertising, journalism, marketing, etc.) with real-world, professional experience working for real clients in the university setting. Students are able to gain an understanding of how agencies function, how to work with a diverse set of clients, and how to work in a team. This involvement often sets graduates apart in potential job interviews and better prepares them for entry-level positions.
Learn more about the textbook or purchase it now!